Profile

20 Minutes Into The Future
Do My Kisses Burn, Baby?
Free Account
Created on 2013-01-09 23:21:00 (#1934159), last updated 2013-01-09 (245 weeks ago)
0 comments received, 0 comments posted
1 Journal Entry, 0 Tags, 0 Memories, 1 Icon

About

Mini Bio
Writer · Raconteur · Storyteller · Fabulist Extraordinaire
"The only characteristic freaks share is our knowledge that we don't fit in. Anywhere. It is for us, freaks, that I am writing—and it is about us."
—Crispin Sands,
The Land Between Solar Systems
.
Crispin Elliott Sands is an internationally-ignored Seattle-based, bourbon-addled scrivener writing for a frightening legion of dissolute weirdos.
Member: Pacific Northwest Writers Association and the Richard Hugo House.
"This is my prayer for you: Imagination, a stern will, and lots of raucous laughs. I wish you a wild mix of people to breeze through and linger with over time. Be well, my friends—and watch out: The punch is spiked and the mad dogs are out tonight."
—Crispin Sands, Introduction to
The Scent of Darkness
.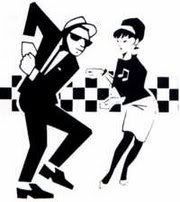 Faster, pussycat! Kill! Kill!

Connect
chaos theory
,
cure
,
danielle dax
,
david bowie
,
dead kennedys
,
decoded feedback
,
deine lakaien
,
denis diderot
,
diamanda galas
,
emma goldman
,
english literature
,
entropy
,
federico garcia lorca
,
fiction
,
freethought
,
gabriel garcia marquez
,
gang of four
,
gary numan
,
generation x
,
george orwell
,
glam
,
glover
,
gore vidal
,
goth
,
henry miller
,
henry rollins
,
honore de balzac
,
hunter s. thompson
,
hélène cixous
,
iggy pop
,
individuality
,
industrial
,
jacques derrida
,
james joyce
,
jean genet
,
jean-jacques rousseau
,
jean-paul sartre
,
jello biafra
,
joy division
,
julio cortázar
,
ken kesey
,
kenneth rexroth
,
ketamine
, kevorkian death cycle,
literature
, louis althusser, lowlifes,
lydia lunch
,
marcel proust
,
march violets
, maximum rock'n'roll,
metal urbain
,
michel foucault
,
miguel de unamuno
,
mikhail bakunin
,
ministry
,
misfits
,
music
, new atheists,
new model army
,
new york dolls
,
nina hagen
,
noam chomsky
,
outcasts
,
outlaws
,
pablo neruda
, pariahs,
patti smith
,
peter kropotkin
,
peter murphy
,
pogues
,
post-structuralism
,
postmodernism
,
pretenders
,
proto-punk
,
punk
,
ramones
, rat city rollergirls,
rené descartes
,
residents
,
richard hell
,
rogues
,
samuel beckett
,
saul bellow
, seattle sinner,
secular humanism
,
sex gang children
,
sex pistols
, siddhartha buddha,
simone de beauvoir
,
siouxsie and the banshees
,
sisters of mercy
,
ska
, slits, smack,
special k
,
stephane mallarme
,
stooges
,
stranglers
,
switchblade symphony
,
t. rex
,
tawneelynne is a liar
,
tenashachor
,
the damned
,
the germs
,
the residents
,
thomas jefferson
,
thomas paine
, threatening to gangbang tawnee,
throbbing gristle
,
tom waits
,
turbonegro
,
uk decay
,
uk subs
,
ultravox
,
umberto eco
,
vagabonds
,
vagrants
,
vampire: the masquerade
,
velvet underground
,
vladimir nabokov
,
vnv nation
,
vodka martinis
,
wayfarers
,
william s. burroughs
,
writing
,
x
,
x-ray spex

People
[View Entries]

Communities
[View entries]

Feeds
[View Entries]

Subscriptions (0)

Linking
To link to this user, copy this code:
On Dreamwidth:
Elsewhere: